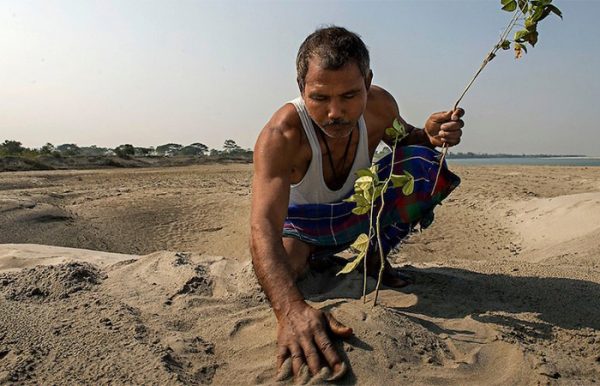 Here is the story worthy of a tale or an old Indian legend. It's Payeng's, a man who never wanted to give up. For more than 30 years, he grows trees on a simple sandbar. A veritable noah's ark, Johrat's little haven has become a refuge for many animals, including Bengal tigers and endangered rhinos.
Payeng, the man of the forest
The story begins more than 30 years ago on the island of Majuli, India. The small stretch of sand floating on the river is regularly subject to strong floods, which could cause its loss in just a few decades.
Payeng who lives there with his family had the shock of his lifewhen he discovered a 1979 day of the year hundreds of thousands of inanimate bodies of snakes lying on the floor: "The snakes were dead from heat, there were no trees to protect them. I sat down and cried on their lifeless bodies. It was carnage. I alerted the Ministry of Forests and asked them if they could plant trees. They told me that nothing would grow here and told me to try to plant bamboo. "
If most of us would have probably given up, Payeng rolled up his sleeves instead. The young man then aged only 16 has actually got down to the task that will become the work of a lifetime.
He began to plant bamboo one by one. After a few years working alone, the sandbar became a small bamboo forest. Payeng did not stop there. " I decided to grow real trees. I picked them up and planted them. I also brought red ants from my village: red ants change the properties of the soil. I have been stung many times.
The Ark of Payeng, a refuge for fauna and flora
That's when Payeng recreates a real ecosystem : Other plants began to grow, migratory birds arrived and threatened species such as the rhinoceros or the Bengal tiger, attracted by the cattle came in droves.
What's amazing is that this oasis is remained unknown to the authorities for 30 years. The Ministry of Forests got wind of this place in 2008, when herd of a hundred elephants found refuge there after destroying villages on their way, and the hut of Payeng.
"We were surprised to find such a dense forest on the sandbank. The locals whose house had been destroyed by the pachyderms wanted to cut down this wood, but Payeng told them that he should be killed first. He treats trees and animals as if they were his children. When we saw that, we decided to contribute to the project. Payeng is amazing. He's been there for thirty years. In any other country, he would be a hero. "
This incredible story of one man capable of changing the world is something to be saluted!
Learn more about http://www.consoglobe.com/plante-foret-lui-seul-cg#F4iiZQKW5IpxvRs6.99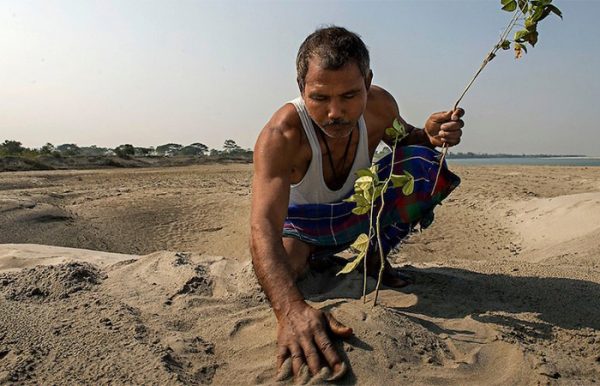 You have reacted on

"Payeng, the man who planted a forest to read ..."
A few seconds ago